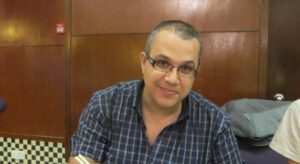 My 2013 November-December internship at Datum provided me with valuable hands-on experience and a better idea about what knowledge areas and skills I should attach more importance and make further improvement to in my further studies. Each day brought different circumstances and I had the opportunity to make decisions on my own and learn from both my successes and failures. Other things that I have valued most about my internship at Datum include, but not limited to, the nice and supportive working environment com.
It was a wonderful opportunity to learn and get better understanding of the culture of the company. I will take both the positive and negative aspects of the internship with me in applying for and analyzing future opportunities. I also benefitted from sharing session and have enjoyed the friendship with my colleagues that were developed during my time working at Datum. I want to thank Mr.Davis for all his help and dedication that I've learnt a lot from him, he opened the new doors front of us regarding to programming technologies.
I would like to take a moment to thank you for hosting my internship over the last 2 months. It has been an invaluable experience for me and I hope I was able to provide some value to you as well. I will miss the relationships I have formed over the last two months, and I would be more than thrilled to find myself in your company once again.
Last but not least my grateful thanks also go to both my supervisors Mr.Davis Tan and Mr.Raziff for all their advice and guidance without which would not have completed my tasks successfully.
With my most sincere thanks
Ali Askari – Software Development Intern